As the adoption of the age of cloud services evolves it is now becoming a more defined and mature IT strategy.
DNA IT has experience of delivering both public cloud, private cloud and hybrid cloud solutions for the past 10 years. We have partnered with some of the leading datacenter and technology providers to develop our 4D-Managed Datacenter solution which enables us to deliver customised solutions and a dedicated level of service based on our clients' specific requirements.
SO MANY OPTIONS, HOW DO I CHOOSE?
There are many advantages in moving to the cloud including both flexibility and scalability. There can be significant cost savings if you choose the right option for your business. That is why it is critical to make the right decision. We have helped many organisations with their transitions, we know businesses like yours and we can make the change straightforward.
Our range of services address your requirements at any stage of your cloud journey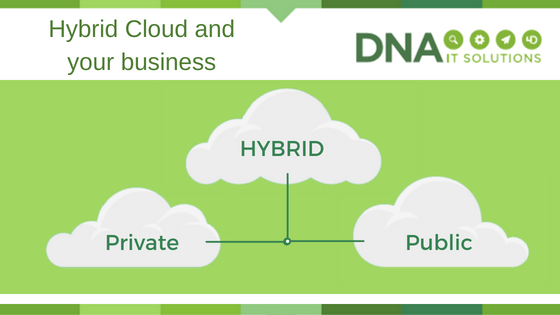 There are many advantages in moving to the cloud including both flexibility and scalability. There [...]